2022 HOROSCOPES FOR EACH SIGN: SEPTEMBER, OCTOBER and NOVEMBER
What's coming up for you in September, October and November 2022? We tell you what you need to know here.
Find out what the stars have in store for your star sign and those of your loved ones, with our specially written 2022 seasonal horoscopes.
Your Autumn Horoscope is here!
Pisces

, what do the stars have in store for you?

A very optimistic three months are in store for all Pisces natives! J
upiter energizes your career, giving you a green light for personal projects. And thanks to the support of Mars, you will be able to boost your career too.
Your different issues are on the way to resolution and everything converges in the same direction.
September will be a good month for negotiations, provided you go at them with high energy. October brings a lucky streak and November yields a new crop!
Energy: Physical exercise, take care of yourself and your body, and have some little beauty treatments. You are finally paying attention to your needs!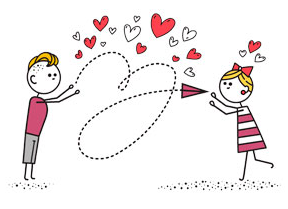 Select your partner's horoscope
See Another Sign's Horoscope