2022 HOROSCOPES FOR EACH SIGN: SEPTEMBER, OCTOBER and NOVEMBER
What's coming up for you in September, October and November 2022? We tell you what you need to know here.
Find out what the stars have in store for your star sign and those of your loved ones, with our specially written 2022 seasonal horoscopes.
Your Autumn Horoscope is here!
Aries

, what do the stars have in store for you?

A return to traditions with the opposition of Saturn, which opens up unexpected horizons for you. Everything revolves around you and that suits you very well. Go forwards step by step to ensure you advance in all your chosen projects over the next three months, selecting the ones that are most important to you.
Beautiful things have happened, and if they have not yet, they will soon come to fruition. Mercury and Venus are friendly signs and give you a helping hand to allow you to think through the best possible changes.
Energy; As well as giving yourself a boost with dietary supplements, you also need a change of scenery from time to time, so don't forget that!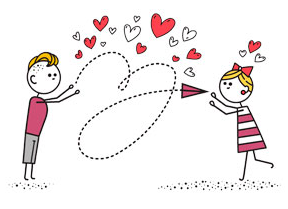 Select your partner's horoscope
See Another Sign's Horoscope